The First True Multiplayer Game for
the Atari

Computer
When Cyberdrome™ was first released for the Atari-ST computer in 1992, it became the first retail computer game specifically designed to be multiplayer, and could be played equally well by either a single pilot or two pilots using separate computers linked by direct-connection or modem.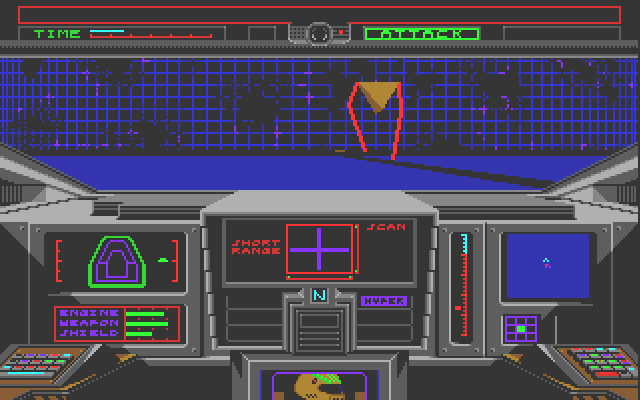 Absolutely all elements of single player mode were active in two player mode [How many current Games can honestly make that claim?]. In addition, while the two player game was designed to be cooperative, with each pilot helping its wing man, at any time the players could opt to go head-to-head against each other (known elsewhere as 'death match').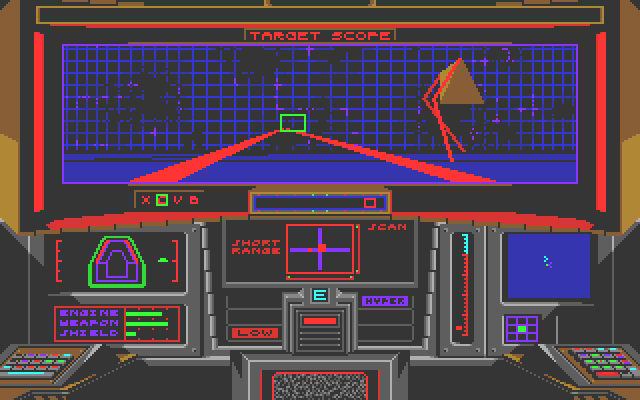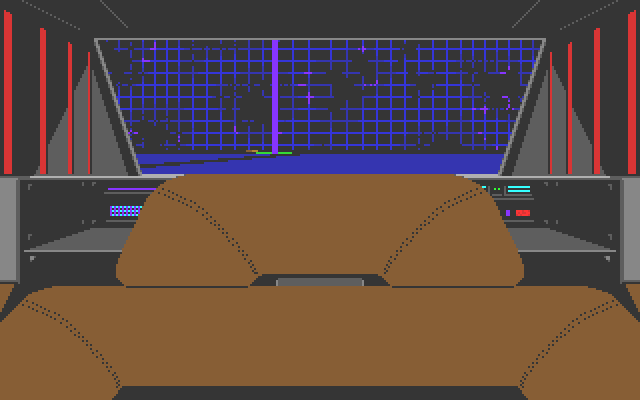 Also, a special head-to-head game of "capture the flag" was available where pilots could compete against each other in a series of tests designed to build their fighting and piloting skills.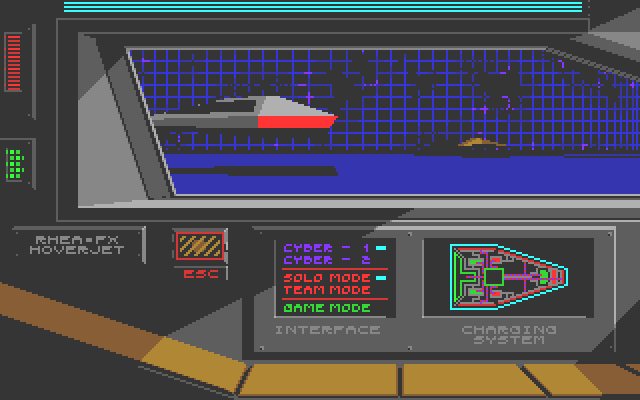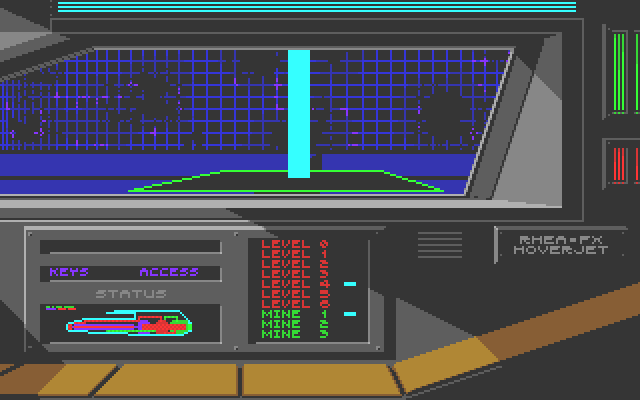 Cyberdrome combined the realism of a "normal" flight simulator with the action and strategy of a two-player arcade game, plus the exploration and problem-solving of a "dungeon" game. Six Mission Levels allowed for novice to advance training, and a special randomizer made every Mission unique.
Update: If you still have an old Atari ST/Falcon (or an emulator) you can now download the Atari Shareware Version 1.2 of Cyberdrome for free:
The following Zip file contains the following:
All files needed to install Cyberdrome on an Atari-ST/Falcon computer
Keyboard controls and 2-player communication instruction in text format
User's Manual in text, rtf, and pdf formats.
I have also included a Cyberdrome ST image file for use with the free WinSTon Atari Emulator (WinSTon allows you to play Cyberdrome and other Atari games on your 32 bit Windows-based PC). After installing WinSTon, unZip the file below and place the Cyberdrome image file "CBDv12.ST" in the C:/Program Files/WinSTon/disk/ subdirectory (or where ever you have it set up) and follow all instructions.
Note that while this software worked on my old 1040-ST system, it is no longer supported and is being given to you for free with the understanding that you will be using it at your own risk. As will all downloaded files, you should scan for infections before installing.
Finally, if you enjoy playing Cyberdrome, you might enjoy reading the Cyberdrome novel. Click here to learn more >>
Work on the Atari game ended in the early 1990's but then a new and much more advanced version of Cyberdrome was realized on the PC computer.