---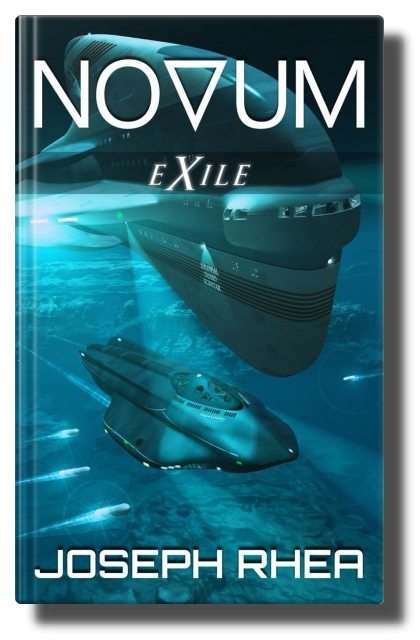 NOVUM BOOK TWO: "EXILE"
Beneath the surface of a distant ocean in the last human colony of Civica, the return of an ancient enemy has brought tension levels to a boiling point.
Captain Jacob Stone wants nothing more than to live a peaceful life aboard his ship, the Rogue Wave, but while on a routine cargo haul, he and his crew discover a dark secret that could unravel the fabric of their society and ignite civil war.
When an act of sabotage kills thousands and throws the colony into chaos, Jacob is caught in the middle, and must seek answers in a place no one believes exists. Can he find them before it's too late?